Case study one: Lush Spa, Edinburgh
Lush Spa is part of Lush, the world-leading fresh handmade cosmetics company. An example of the company's exemplary commitment to its staff, is that for several years it has been providing all Spa therapists with some training in the Alexander Technique. Since November 2017 I have been working with Lush, delivering an ongoing Alexander Technique programme for the therapists at the Edinburgh Spa. The programme consists of a mix of one-to-one lessons and group classes, run over the course of 12 weeks.
Here is some feedback from the first group of therapists to complete the training programme:
"I feel like I am carrying a lot less stress/tension, particularly in my upper back, neck and shoulders. I also feel a lot more open minded and have more focus while performing treatments."
"…Just taking the time to stop and think in the present, instead of what needs to be done, just really relaxes me and controls my breathing."
"Thank you Julia, I really enjoyed learning about Alexander Technique and know it will help a lot."
"Very beneficial. The tips regarding intention, posture and the mind-body connection viewed through a lens of playfulness and experimentation are transferable to life outwith work."
"Noticing how far I've come: The first session I just really struggled/tension in muscles – to now where it's not perfect but…"
"Having a different way of approaching how we can perform these treatments with the focus being mindfully on our own wellbeing/posture, and how our intention translates to the client. It elevates the whole process."
"I felt improvements in my overall posture, and increased my awareness of it and the way I move and hold myself in general."
"The programme was well tailored to my work environment to make me more aware of my movements/positioning during treatments."
"Fab, it was fun but relaxing, opened up my way of thinking."
"This really does help elevate the Lush Spa to the next level."
Case study two: Quantiv, Cheshire
Quantiv is an innovative software development company, based in Altrincham, Cheshire. Following a consultation, employees were offered a programme consisting of a 5-week group course, with optional follow-up through one-to-one sessions. The programme began in January 2013 and was so successful that it ran for 2 years (finishing with my move to Edinburgh). The data and quotes below are from the participant questionnaires.


Some comments from participants in the Quantiv Alexander programme:
"Bringing in Julia was a great investment both for the people as well as the whole company."
"Interesting content on the bio-mechanics of the human body. A resulting higher awareness of how we act / behave and resulting postures has provided me with a way of thinking differently about long term effects of how I work today."
"It opened my eyes to how my unconscious movements / preferences can be negatively affecting me without me even realising."
"I have become much more relaxed and started to notice when I tend to tense my muscles and how that relates to perceived level of stress….But the best benefit from all is that it helped me look at life, work and relationship through a bigger lens and in a wider context. Overall I feel that my life seems much richer than before."
"Simply encouraging thinking about usage makes a change. Posture, using the stairs, getting to sleep – small techniques that add up to a difference. Knowing that certain issues are caused by habit is enabling – you can do something about it, even a start is a difference."
"It was extremely beneficial. Julia had touched on both theory and practice. She was always very helpful and easy to communicate. She has highly developed communication skills."
"The best aspect of the course was to help me understand better ways of performing daily activities and you don't have to do anything special but just change the way we react and use our body."
"Thoroughly enjoyed the course, I didn't go in with any expectations or ideas on the Technique and have come out with a bit more understanding and some good practices that I am trying to implement."
"Best part was…getting the time to think about what changes you could make to improve any issues and then being shown how to do that."
"Julia has extensive medical knowledge as well as wide awareness about psychology and mind. While the course is about back pain and avoiding injuries it made me look at the world from bigger perspective and I'm happy that the company has brought Julia on board."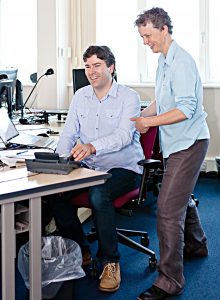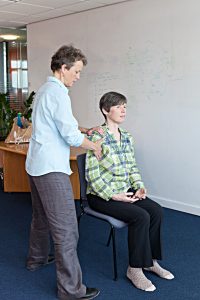 Contact me to discuss your requirements and to arrange a consultation and/or presentation.